Maxprog Knowledge Base
Guest
Yes indeed but this is not an issue actually. You can still create an App password
here
and use it instead of your Google password. If that password gets compromised your Google account will be safe since it will use a different password.
App passwords are explained
here
. You can see the other settings
here
as usual. We update this page regularly.
The typical settings are those: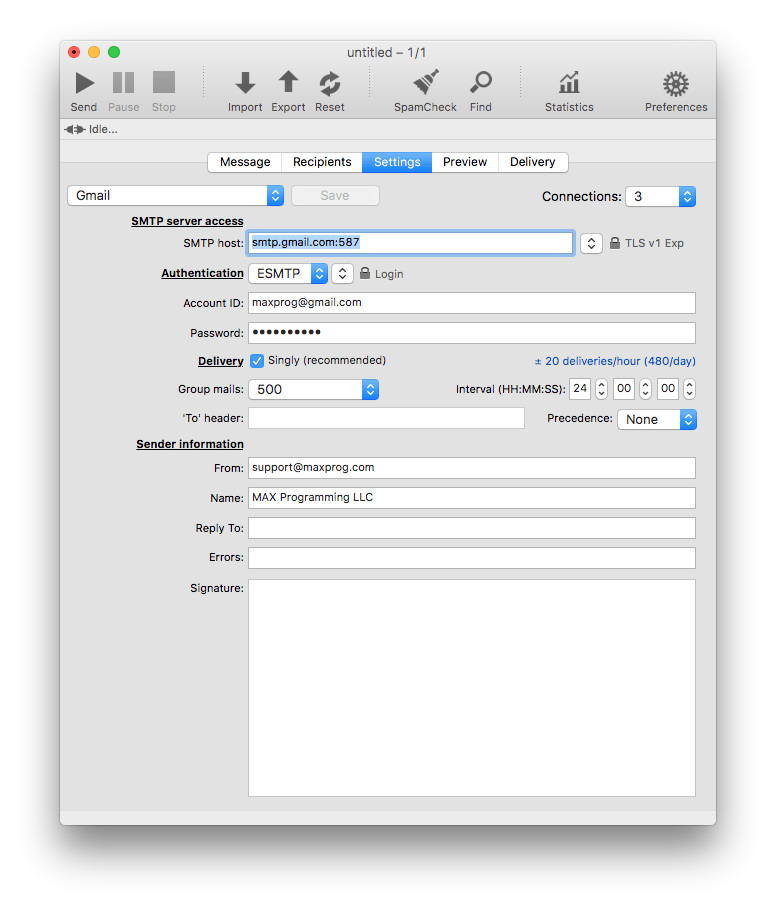 Note that you can also switch the authentication scheme from ESMTP to OAuth2 as explained here but it is not necessary:
#emailmarketing #emailmarketingsoftware #emailmarketingtool #emailmarketingtips #bulkemailsoftware #bulkemail #bulkemailmarketingtools #emailserver #bulkemailhosting
Continue reading...