Maxprog Knowledge Base
Guest
MaxBulk Mailer is compatible with all kinds of mail servers, so you can use your Internet provider's mail server for free if it offers one. You may also purchase a web hosting package which will provide you with some web space and access to a mail server. However, because both types of services are shared between many users, you should be careful not to overload the servers by sending out huge amounts of emails in a short period of time, or you may risk being temporarily banned or suspended. Many mail servers have a daily or hourly delivery limit to protect themselves from bulk emailing; fortunately, MaxBulk Mailer has settings that allow you to regulate your delivery rate - 'Sending a message through a server with a daily or an hourly delivery limit' explains how. Therefore, being mindful and considerate when using these services is essential.
Gmail is a free server, so you better stay away from it. They are not suitable for bulk emailing at all. They have very strong limitations, less than 500 messages per day, the sender address is replaced by the Gmail account address, the reply header is ignored..., and they are constantly being monitored for bulk emailing. Emails can only be sent to family and friends on free servers. Any other use can be deemed abuse.
You may have encountered software with built-in mail servers or people who operate their mail servers. This would be free and fast, but it is also the go-to method of spammers, which system administrators understand. Know that up to half of your emails may not make it through spam filters; check out this article for more info on the benefits and downsides of using your own SMTP server. Ultimately, you can choose how to deliver your message, but using a regular mail server will get it there, albeit at a slower pace.
SMTP2GO is a dedicated bulk email server, probably the best one available. Many bulk email server services have appeared in recent years, and they all work well with MaxBulk Mailer.
SMTP2GO
servers deliver your emails, while robust reporting gives you a clear picture of what happens behind the scenes. Free accounts come with a monthly allowance of 1,000 emails and a limit of 200 emails daily. There is an hourly limit of 25 emails (the hourly limit is removed when you verify your sender domain). Free accounts are limited to 5 days of email reporting and two weeks of phone and live chat support. Paid accounts, from $15/month - 40,000 emails/month, have no hourly limit, and your monthly allowance is based on your chosen plan.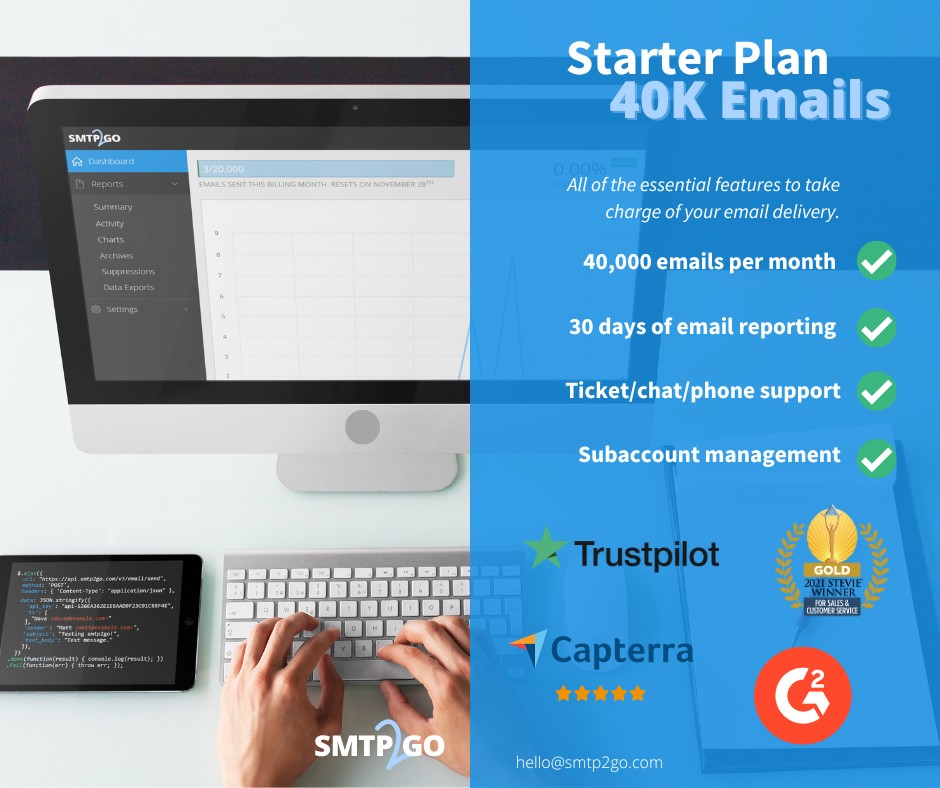 #emailmarketing #emailmarketingsoftware #emailmarketingtool #emailmarketingtips #bulkemailsoftware #bulkemail #bulkemailmarketingtools #emailserver #bulkemailhosting
Continue reading...